Why does running feel so amazing, what kind of people would run toward a national weather emergency, and why are those spiders dancing? If these questions are sparking more of your own then keep scrolling to get the answers.
What Is That Runner's High Made Of?
Ever wonder what creates that "runner's high" that you get at the end of your long run? After closely studying running mice, researchers have found out that it might not just the endorphins that make you giddy after your daily dash. The new discovery is more complicated than you think and just might surprise you. http://www.businessinsider.com/what-causes-a-runners-high-2016-5
Taking That Storm for a Ride.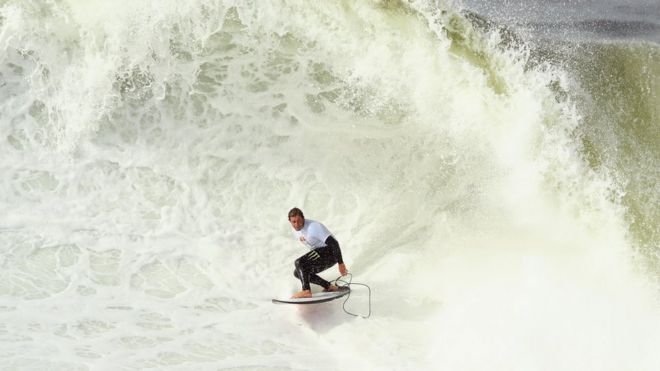 While some may choose to seek shelter upon hearing a storm warning, others grab their surfboards. Red Bull's annual surf contest in Sydney got hit by a big storm, which allowed some brave surfers to go out for a ride of their lives. What would you do if you're hiding from the storm and look out on the water to see this?http://www.bbc.com/news/world-australia-36466484
This Peacock Spider Has Its Dancing Shoes On
Sloths, pandas, and all sorts of different animals have captured our hearts over the years. With the advent of the internet it's easy to think that there is no way that a whole new species of animals will blow you away with the very fact that it actually exists…but wait until you see this new ones! http://news.nationalgeographic.com/2016/06/seven-new-peacock-spiders-photos-video-science/